Joined: 06 Dec 2009, 00:17
Posts: 11563


Stormcrow - Enslaved In Darkness:
1. Enslaved In Darkness
2. Anguished Existence
3. Unwilling To Forgive
4. Baleful Conception
5. New Messiah

Download Here:

http://www.mediafire.com/?njm5lyrgmxy




Sanctum/Stormcrow:

Sanctum:
1. Age Of Ruin
2. Forging Minds
3. Overthrown
4. Taste The Steel
5. Work For Never (Extreme Noise Terror Cover)

Stormcrow:
1. Cycle Of Extinction
2. Beneath The Earth
3. Dead Dreams

Download Here:

http://www.mediafire.com/?nzm0yzk4td2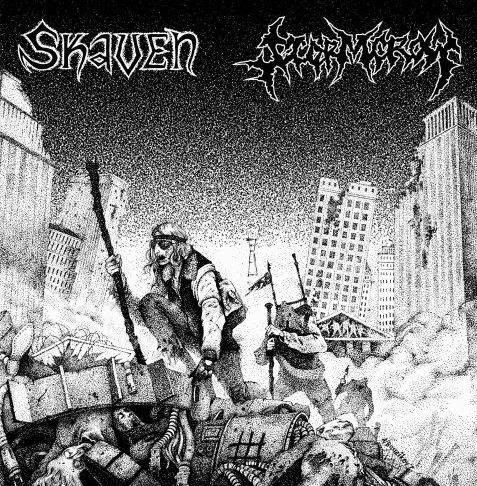 Skaven/Stormcrow:

Skaven:
1. The Swarm

Stormcrow:
2. Final Plague

Download Here:

http://www.mediafire.com/?wmzmjgn3lzk




Mass Grave/Stormcrow:

Mass Grave:
1. At What Cost
2. Only Your Mind Makes You Free
3. Blind Folded Conscience
4. Corruption Of Innocence
5. Suffering Until Death
6. Unconsciously Mundane
7. Get Over Yourself
8. Corporation Mind Control
9. Q: Landfill? A: Landfill!

Stormcrow:
10. Poisoned Minds
11. Lost Hopes
12. The Science of Tyranny

Download Here:

http://www.mediafire.com/?mii2lzneion




Sacred Death: Stormcrow/Laudanum:

Laudanum:
1. Omega
2. Transfiguration

Stormcrow:
1. A New Black Death
2. Reflection of Shit

Download Here:

http://www.mediafire.com/?nzgwodnnljz



Published on 2010-3-05 5:22am GMT


Source / Link : http://hellcrust.blogspot.com/2010/03/stormcrow-discography.html


_________________


I'm a bot. Every day I post new albums freshly uploaded.

Like the albums ?

Buy a t-shirt !

We have hundreds of different t-shirts designs, in various colors and sizes. If you like the music on this website then you will love the t-shirts !