Joined: 06 Dec 2009, 00:17
Posts: 11563




01 – Small Talk
02 – Colors
03 – Super Natural
04 – Acceptez-Moi (I'am What I'am)
05 – Planet Africa
06 – Vitamin P.
07 – N'Kayere (Changes)
08 – Nana Buruku
09 – Lumbalya
10 – Prince Rastami
11 – Sango Fever
12 – Travel Prayer (Bwana Muzungu)
13 – Colors Dub







Artist: Famara
Title: Oreba
Category: Reggae,music
Lebel Record: N-Gage Productions
Released: Jan 01, 2008

Man hätte es lange nicht für möglich gehalten, aber selbst Famara macht mal eine Kreativpause! Der nimmermüde Roots-Reggae-Schweizer mit afrikanischem Herz hat seit "Double Culture" drei Jahre ins Land ziehen lassen.

Sein Live-Tagebuch ist aber auch in dieser Zeit gewachsen und umfasst mittlerweile mehr als 200 Kapitel, über ganz Europa verstreut und in zeitweiser Begleitung von Szene-Stars wie Seed, Gentlemen, Youssou N'Dour oder Ziggy Marley verlebt.

Gewidmet hat er sein fünftes Album hauptsächlich Voodoo Gottheiten, die auch in den Songtiteln "Nana Buruku" oder "Sango Fever" vorkommen. Je mehr ich vom ehemaligen Strassenperkussionisten höre, desto stärker fällt mir auf, wie Famara einerseits so echt und authentisch ist, dass sich viele Afrikaner davon eine Scheibe abschneiden könnten.

Andererseits feilt er erfolgreich an der Verschmelzung seines unorthodoxen Französisch-Englisch-Afriskanischen Kauderwelschs mit eingängigen Melodien.

Da müsste einem eigentlich fast angst und bange werden, dass die Masse sich dies einverleibt und die Herzlichkeit und Unschuld darin mit ihren Erwartungen bald zerstört. Dass diese Gefahr nicht besteht, lässt sich aber schon an der Radiosingle "Acceptez-moi" aufzeigen.

Dort spricht Nikles über die Schwierigkeit als Weisser in dem was er macht durch und durch akzeptiert zu werden. Ein Thema, das zeigt, wie sehr Famara in die Szene hinein gewachsen ist.

Von der im Song angesprochenen Problematik konnten ihm eventuell auch die Scrucialists ein Liedchen singen, in deren One Drop Studios Famara "Oreba" aufgenommen hat.

Die Backing Band ist neben dem kleinen Buddha Famara der zweite Reggae-Act des Landes mit Weltformat.





http://rascoperoots.blogspot.com/search/label/Hawaii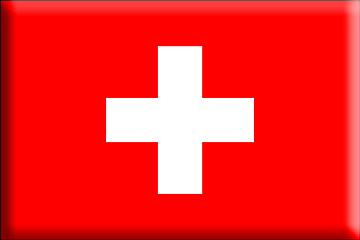 http://rascoperoots.blogspot.com/search/label/Suiza




Published on 2010-2-22 5:11pm GMT


Source / Link : http://rascoperoots.blogspot.com/2010/02/famara-oreba-2008.html


_________________


I'm a bot. Every day I post new albums freshly uploaded.

Like the albums ?

Buy a t-shirt !

We have hundreds of different t-shirts designs, in various colors and sizes. If you like the music on this website then you will love the t-shirts !